Mary's work is...
sublime, delicate yet powerful. Her use of color is sophisticated, and she evokes a mysterious quality in her work that is both emotional and playful. I enjoy looking at Mary's pieces because they always say so much to me and I never get tired of looking at them."
— Rima M., artist and art teacher
When I see Mary's art...
I am always reminded that she is a poet ­– curious and observant and open. Whatever she paints, whether flowers, shoes or portraits, she finds their personalities. When her work is abstract or includes words, I am equally moved by her color choices and kind, ironic wit. Her art is never sentimental."
— Susan G., artist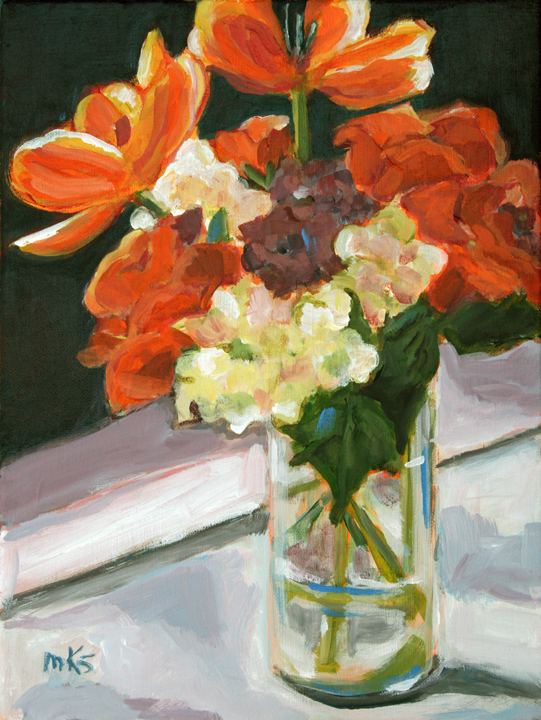 Mary's art makes...
me feel serene and joyful! A sense of calm comes over me."
— Julie U., artist
"Mr. ZIP is on the street," my husband tells me when he sees the Postal Service truck at the corner. Don adopted that nickname in reference to the character the USPS used to illustrate ZIP codes when we were young.* He tells me so that I'm warned that mail will be...