Mary's work is...
sublime, delicate yet powerful. Her use of color is sophisticated, and she evokes a mysterious quality in her work that is both emotional and playful. I enjoy looking at Mary's pieces because they always say so much to me and I never get tired of looking at them."
— Rima M., artist and art teacher
When I see Mary's art...
I am always reminded that she is a poet ­– curious and observant and open. Whatever she paints, whether flowers, shoes or portraits, she finds their personalities. When her work is abstract or includes words, I am equally moved by her color choices and kind, ironic wit. Her art is never sentimental."
— Susan G., artist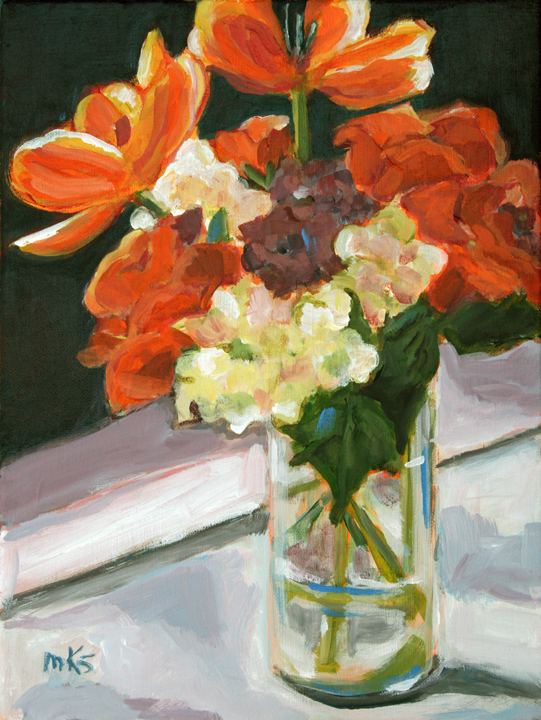 Mary's art makes...
me feel serene and joyful! A sense of calm comes over me."
— Julie U., artist
The Earthquake The earth trembled And rocked with the rolling surge Of a colicky ocean wave And glass bottles vibrated Like echoing bells And books leaped from The library's rattling shelves. I awoke And registered the earthquake On my personal Richter scale And...