I have three paintings in the beautiful gallery space at the offices of D.A. Davidson & Co. in Ventura. The exhibit features 15 local artists and runs through Feb. 22, 2020. D.A. Davidson is at 60 S. California St., Ventura, CA. The public is welcome to view the...
I'm a member of the Collage Lab in Ventura County. Three of my pieces are in the group's "Sticky Fingers" exhibit at Old Town Newhall Library in Santa Clarita, CA, through Nov. 6, 2019. The library is at 2400 Main St., Santa Clarita, CA 91321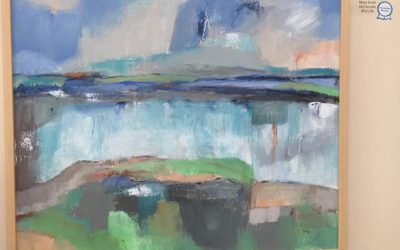 I was thrilled that my painting "Unknown Territory" won Honorable Mention in the 50th Adah Callahan Juried Art Show in the Professional Arts Division at the 2019 Ventura County Fair.