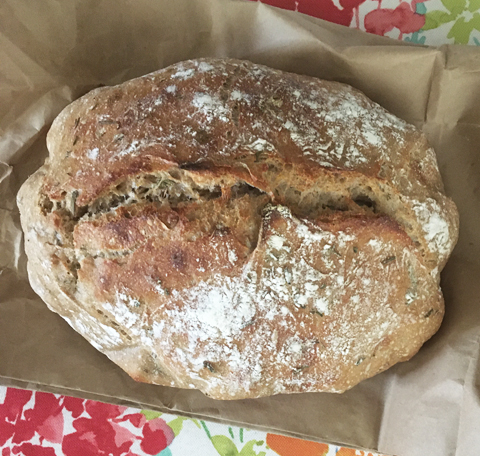 Random thoughts (because it's hard to focus these days):
On Easter we watched Andrea Bocelli sing "Amazing Grace" on TV.
"You know he's blind," I said to my husband.
"He's just looking down at the words," he replied.
"No, he's blind. He usually wears sunglasses," I told him.
"Well, he just sang, 'Was blind, but now I see,' " he said. "So he's no longer blind."
I've been using some of my stimulus funds in ways that are significant to me and that I hope will help others during this crisis:
*Tip generously when we occasionally order takeout food.
*Support local art groups.
*Pay my hairstylist for monthly visits even though I'm staying home and my hair needs a cut.
*Stock up on stamps to help out the struggling U.S. Postal Service (order online at https://www.usps.com and get them delivered to your mailbox for a nominal charge).
*Buy from small businesses and artists:
I bought earrings from Sarah DeAngelo Jewelry in Colorado. Sarah creates original pieces and had just opened her first retail store when the pandemic closed it down temporarily. Order online at https://sarahdeangelo.com. I love the detail she puts into every order!
Poppies Art and Gifts in Ojai, Calif., where I show my work, closed temporarily because of the pandemic. It opened its online store May 1 at poppiesartandgifts.indiemade.com. You can order items from Poppies artists, including my small paintings.
*Donate to COVID-19 relief groups. I contributed to 8Ball Welfare Foundation, which provides funds to journalists and photographers, many of whom have been furloughed or laid off during the pandemic. Find more details at https://www.8ballfoundation.com.
We charged only $16.32 for gasoline in April (we usually spend $100-150 a month for both cars). And my gas tank is still full.
I dream about cake, beer and children.
Style advice for Zoom meetings:
*Wear pants.
*Trim nose hairs.
*Put on earrings.
*Apply lipstick.
We gave my husband's pulmonologist a good laugh when we wore our fabric face masks to a Facebook telehealth appointment.
We like to amuse ourselves and others during these uncertain times. We're grateful to be well and have great resources in our area. We appreciate our friends who share their talents with us. One friend made us a loaf of her sourdough bread (pictured above). Another brought a sourdough starter so my husband can bake his own bread.
Stay well, be kind and pay it forward!